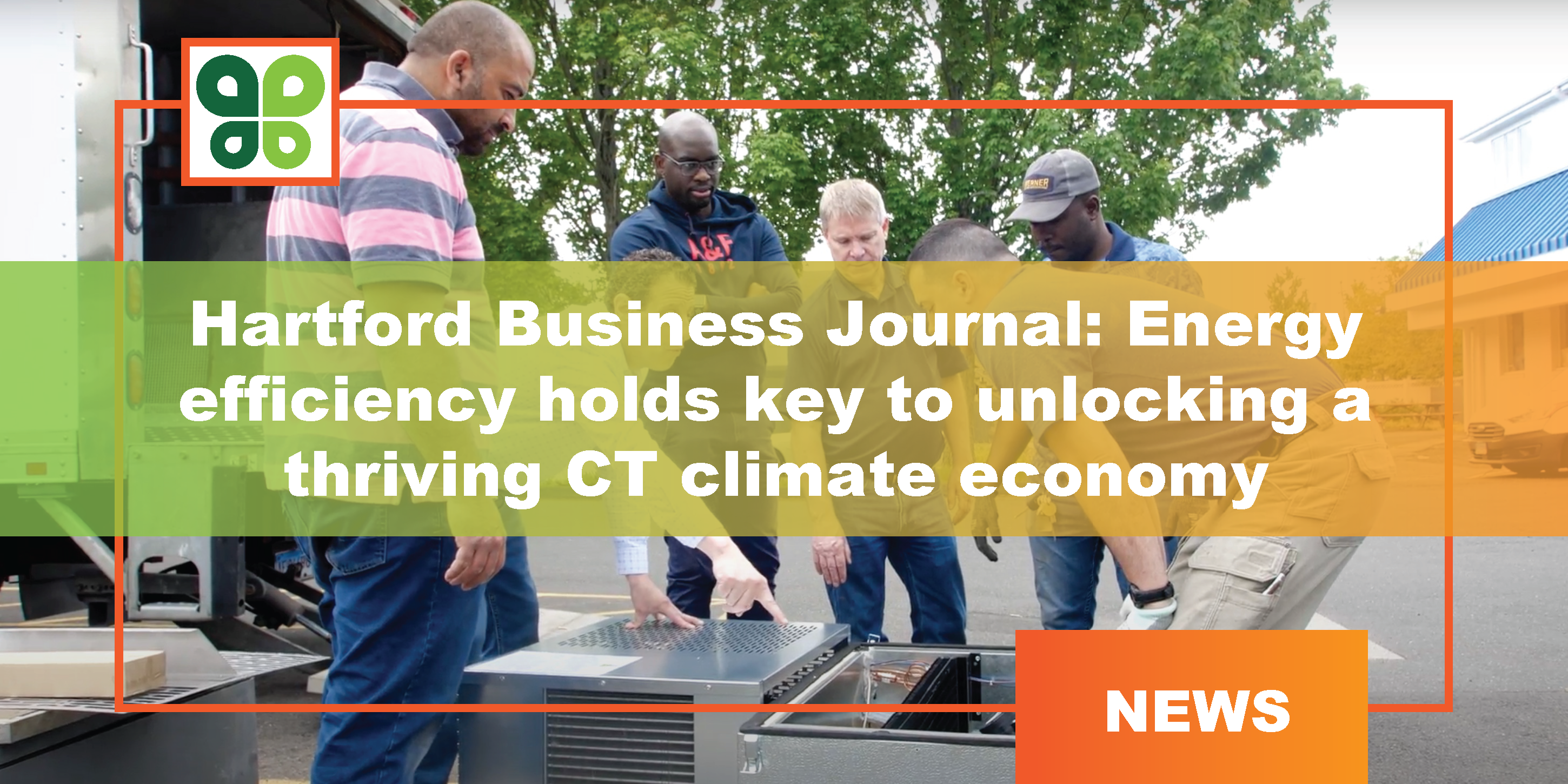 Energy efficiency holds key to unlocking a thriving CT climate economy
August 27, 2023 - Meeting the state's climate goals will not be simple, but it does present a clear opportunity to build a thriving energy-efficient economy in Connecticut. Specifically, one that creates healthier communities, brings thousands of jobs to the state and supports a strong GDP.
Energy efficiency is one of the most undervalued tools that local communities have to enable economic opportunity and make considerable, measurable progress toward net zero. Unlocking its full value, however, requires strong public and private investment to help the state's small business community be more energy efficient.
Read the full story here.