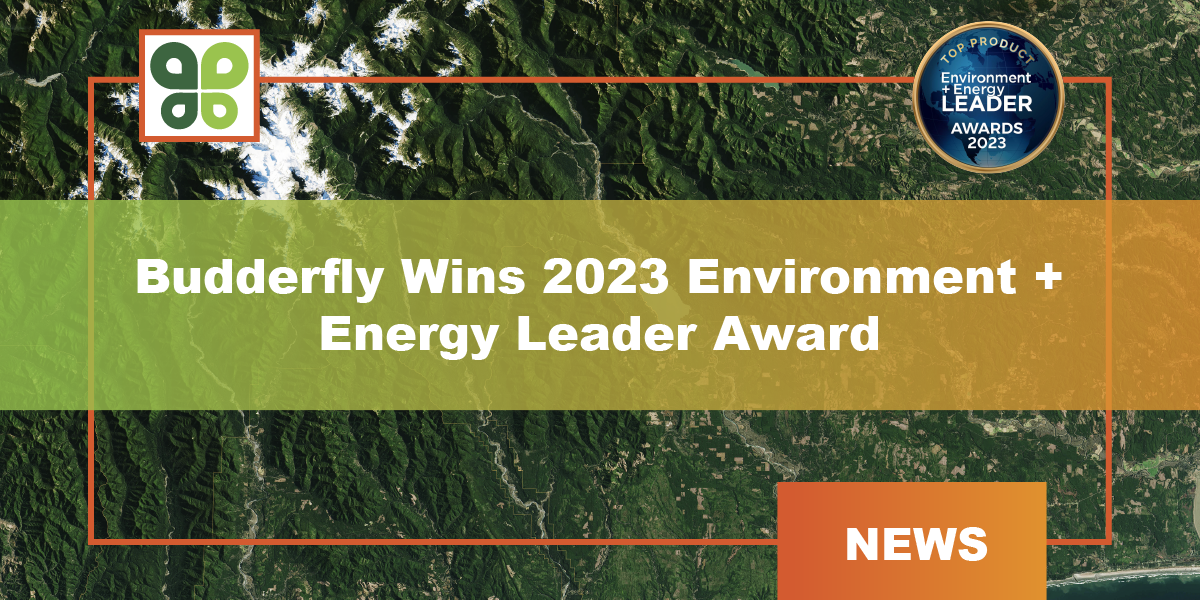 Budderfly Wins 2023 Environment
+
Energy Leader Award
We are thrilled to announce that Budderfly has been chosen as a winner in the prestigious 2023 Environment + Energy (E+E) Leader Awards program.

The 11th annual E+E Leader Awards recognize excellence and innovation in products and projects that make energy and environmental management easier and more impactful. The judging panel was made up of renowned energy and sustainability experts, in addition to well-known industry consultants.
We are proud to see Budderfly's unique business model and our energy-saving achievements recognized for its impact.

The judges provided us with a few reasons they consider Budderfly a leading solution:
"Budderfly offers an exceptional service with a well-defined model and a clear target, delivering significant financial and environmental benefits.''

"I think this is an excellent service and will achieve real energy savings and, thus, environmental and economic benefits. Since different energy users have different needs and constraints, the more avenues for achieving high levels of energy efficiency, the better off we will all be!"

"Outstanding service and business in the growing EEaaS market. Budderfly appears to be make traction with key food service companies to reduce energy usage without having to invest capital."

"This project holds immense promise in enabling energy savings for businesses, particularly in the food service industry, which often faces financial constraints when it comes to investing in the necessary infrastructure for energy reductions."
If you'd like to learn more about our award-winning business model and how we're helping companies reduce their energy consumption and carbon footprint, contact us today.